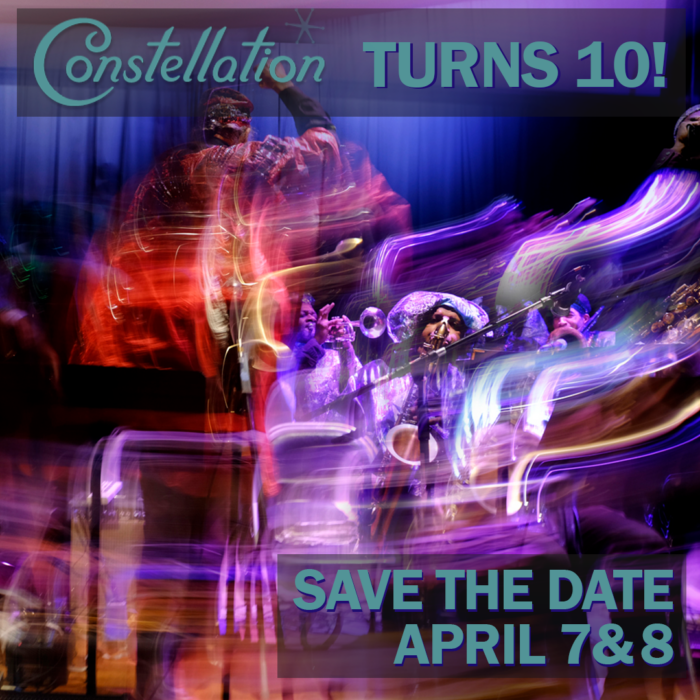 It's with great pleasure that we ask you to save the date and join us in a weekend celebration of Constellation's 10th Birthday Friday, April 7th, and Saturday, April 8th. The weekend will feature a cavalcade of music performances, food, drinks, and revelry from old friends and new ones.
Since 2013, Constellation has been dedicated to elevating and providing support to talented, ground-breaking, and excellent artists in jazz, experimental, indie, and contemporary classical music from Chicago and beyond. Many of you were a part of our first decade, let's celebrate and ring in the next one together and welcome more to the journey (hopefully the next ten won't go so fast).
Check back soon for the lineup, tickets, and more event information. 

If you or your business are interested in supporting Constellation by becoming an event sponsor, please email our Development Coordinator, Alyssa Martinez, at alyssa@apluto.com for more information.